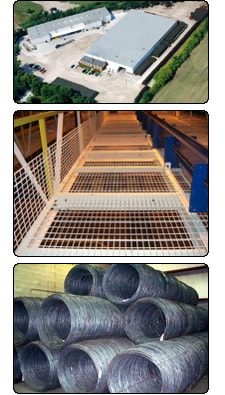 About Delta Wire & Mfg.
DELTA WIRE & MFG. is situated on 10 3/4 acres of land in Harrow, Ontario, Canada which is located approximately 50 km's south of the Detroit/Windsor border crossing.
Our main production shop is 49,900 sq. ft. with 2,500 sq. ft. of office, along with our powder coating & assembly shop which is 19,200 sq. ft. with 2,400 sq. ft. of additionally covered outside storage.
Our location allows us to maintain a large inventory of rod both inside & outside. This inventory makes it possible for Delta Wire & Mfg. to maintain a standard delivery of between 2 & 3 weeks from reciept of a P.O. for custom mesh products.
In special situations this delivery time can be shortened to accommodate customers in case of urgency. We also stock a variety of standard wire mesh sheets.